CONTACT OUR DIRECT HELP LINE 778.688.MIRA(6472)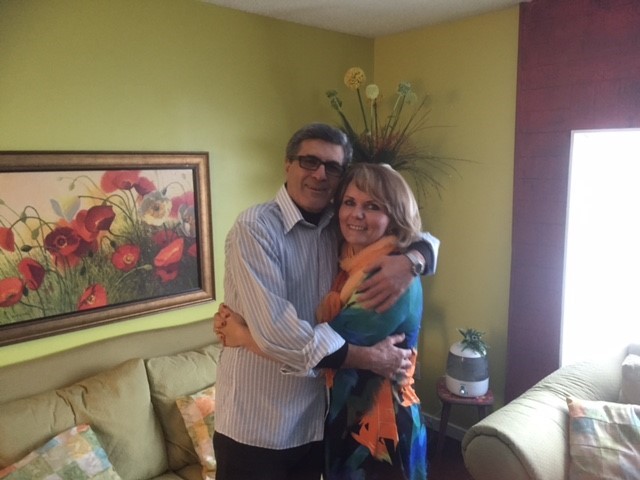 mira, mira on the ball, caring for you above all, so you can move and have a ball…
I am not going to say that I live and breathe real estate. I am not someone who visits open houses in my spare time or wants to know how neighbours' homes look inside.
For me, real estate is simply the product I need to know the ins and outs of. But for me, it is the people I am helping – they are EVERYTHING to me. People own real estate for many different reasons; to create memories, to start and raise a family, to have a safe place to call home – a place to celebrate their lives with loved ones or as a strategy to invest in their future.
Can you imagine that I am that lucky person who gets to witness the "moving" stage of this beautiful process? This is what I am deeply passionate about!!!!
I call myself a real estate psychologist. I see people in all possible emotional states during this crazy process called buying or selling a home. Hope, fear, love, frustration, pure joy, anger, excitement, disappointment… doubt turned into trust…I witness it all. And I am here to guide my clients through this rollercoaster of emotions.

My calling is to smooth out the edges:) and I absolutely love this process!
I listen, I watch and my head is spinning trying to find the best recipe to achieve my client's goals. I am there for my clients with my knowledge, experience, and patience… Market, stats, news, trends, mortgage, procedure, obligations, needs vs wants, deal breakers vs "would be nice" haves… I am here for them to make sense of all the (often contradicting) information that is out there in this 21st century. I am here to provide honest guidance so that in the end my clients have this amazing feeling of accomplishment and of having done the right thing in the right order with the right tools. Right?

I continually explore new ideas and new technology and raise my professional standards to make the selling and buying of real estate easier and more enjoyable. I want to make a difference in those lives I touch and that touch mine. Many of my clients have become my friends – you don't even know how much I value this!!! I love my job, I absolutely love that look in my clients' eyes when they achieve their dream. And I love that sense of accomplishment I get when I convert "realtor non-believers" into loyal clients who see value in my services and trust the advice I provide.
So when I am asked what I do for living… I answer: I help people get where they want to live – efficiently and with passion. I guide people home.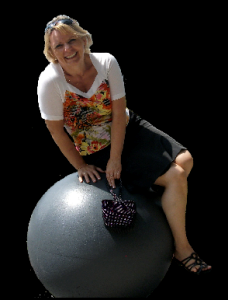 My specialty:
I love helping immigrants buy their first homes. I discovered all the emotions, pitfalls, and challenges when buying my first home and somehow I am attracted to people who are hoping to buy their first home in Canada. I feel what they feel, I understand their trials and I simply appreciate being their lighthouse. I also enjoy helping our most experienced population in downsizing and simplifying their lives. And if - on the side - I can learn (from) their life story… I am in heaven!
I don't specialize in properties, I specialize in people. And somehow the universe always sends amazing human beings my way. I usually cross paths with sound, honest humans with whom I am very excited about sharing a chapter in their/our lives. I believe that there is a lid for every pot.

Once I was asked…
If you could have dinner with anyone, dead or alive, who would it be?
My dad. I would love to find out if he is proud of me up in heaven.
What would you do if you won the lottery?
Pay off my debts

Invest for retirement/buy real estate

Help my kids and family and some other people that need it.

Work 7 months a year and travel EVERY winter.

Set up an online business

Ballroom dance and learn to paint

Truly Liv, Laugh, Create and Help
What did you get into trouble for the most as a child?
In midst of the communistic era; telling my teacher that secretly at night my family listens to Free Europe Radio (anti-communistic channel), while my dad was the head of our school parent council.
If you could personally witness one event in history, what would it be?
Well, I already witnessed one and nothing could ever top that: the Velvet revolution in Czechoslovakia in November 1989. Participating in it, being part of the demonstrations against Communistic Party…I could have never, ever believed that in my lifetime I would be able to witness the collapse of communism. The memory of seeing Dubcek and Havel appearing on a balcony overlooking Wenceslas Square still gives me goosebumps.
If you could shop for free forever at any store, what store would it be?
The Pinterest/DIY category being opened on my laptop has given me the temptation to say Michaels, walking through those aisles with endless opportunities to be creative makes me drool (but then again… my practical motherly voice says… choose Costco or Superstore Mamma Mira)
What's the most unusual job you ever had?
My gosh! I hate meat, I used to almost faint when I walked by meat shops or saw my mom cutting meat (blood and bones – yikes). When I was 14 my dad got me this summer job as a summer camp cook helper. Once a week during the meat delivery time they forced us to put half-cut up pigs on our shoulders and take them to the cooler… I still have nightmares!
If you only had 24 hours to live, what would you do?
First I would be practical: I would make sure that my family knows all the passwords. Then I would just sit with my husband and two kids and give them as much wisdom as possible to live their best life. Why am I crying?!! Oh, and should I get life insurance on such short notice? Or would that be illegal?
If you could trade places with any famous person, living or dead, who would it be, and what would you do differently?
I would love to have the brains and the determination of my grandfather. He was the founder of ecological and environmental studies in former Czechoslovakia. He spoke 7 languages and became a world-known authority in his field. His knowledge and cooperation with several Universities around the world made him an enemy and perceived danger to the communist regime at that time. Many universities invited him and his whole family to live abroad but he chose not to escape communism and his home country. I was young when he passed away, so I don't understand fully his reasoning behind the decision, but based on my limited knowledge and seeing and living the consequences of his choice, for the sake of my family and even professional development, I probably would have accepted that offer. But who am I to judge?!
My Background
It all started in the mid-'70s. Strongly influenced by my parents, I would sit in my elementary school classroom pretending to listen to the teacher emphasizing our fortune of being born in communism "the most developed system in the world," while daydreaming about living anywhere but there… After finishing high school I left Czechoslovakia and got my University degree in Budapest, Hungary, which was known for a softer version of the communistic system. While studying Hungarian for one year (it is always beneficial to understand the language spoken at the school you are planning to attend, isn't it?), I met the most important person in my life! He is my love and my best friend, and truly I am the luckiest girl in the world to have him witness and support my life for more than 35 years. Since he did not have a communistic background, it took us literally 10 years – till the velvet revolution in 1989, to finally be allowed to get married.
With a Horticultural Engineering degree in hand, we moved back to Slovakia, where our 2 children were born. We enthusiastically started our own business while continuously dreaming about living somewhere else. Two crazy and stressful years later, we finally got our landed immigrant visa to Canada-the nicest piece of paper one can hold in their hand. Proudly landing in Vancouver with a husband, 2 kids, and 4 suitcases, we knew no one, didn't understand the language and only had planned accommodation for 2 nights. Canada became our home very quickly and we never looked back. Shortly after settling down in our new city, I became a real estate agent.

I love garage sales. I refinish, reupholster any piece of furniture, and turn the ugliest garage sale finds into cute accessories. I love painting, floral design, out of box creative thinking. I love ballroom dancing. I love sipping coffee and just talking with my husband and I love having one on one, deep talks with my children. They make my life purposeful. For them, I wake up every morning and want to become a better person, just to show them that everything is possible when you put your mind to it. And I absolutely dislike exercising. I obviously never put my mind to it… AND I must have lost and found more than 500 lbs in my lifetime.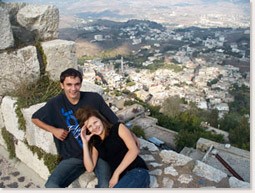 My favorite things to do: I am very creative, so anything requiring creativity excites me. I have been involved in interior design and staging for many years. It brings me so much joy to see my client's property transforming into a saleable product, leaving them with more money in their pocket, and making their move to the next chapter in their life much easier.
I am an introvert, so I don't really enjoy small talk but I loooove meaningful conversations about life. I don't like parties but one on one talks truly excite me.

Favourites:
My favorite music: ABBA, love songs.
My favorite movie: The bridges of Madison County
My favorite books: too many to count – anything inspirational, and educational, that helps improve our lives or service to my clients. Lately: Atomic Habits by James Clear
My favorite sport: watching figure skating on TV
My favorite food: chocolate – I am an official chocolate vegetarian!!!!
PS: I speak "accented" English, Slovak, Czech, and "accented" Hungarian.